Newsletter copy deadline is May 24
Notices and calendar items are due in the church office by 3 p.m. May 24 for inclusion in the June-July newsletter.



---
Bill pay service for online bankers
For online bankers using their bank's bill pay service, you are able to send your church offering directly to ELC. Simply set up Cokato Evangelical Lutheran as one of your payees (Cokato Evangelical, P O Box 448, Cokato MN 55321). When setting this up make sure to enter your name in the account number/memo area so it prints on the check. Then, just as you would pay any of your monthly bills, simply enter the amount and date and your bank mails the check to church. Very simple to set up and a great way to make remembering your church offering easy!



---
View the Ev. Luth. web page on your mobile device
You can view the Evangelical Lutheran Church web page on your mobile device. At the Google Play Store click on "Apps" and then type Radiant Web Tools into the search box. Click "Install". Visit the site often. Keep up to date on events, closings, and your "Read through the Bible" readings. Under the "Forms" tab you can submit your address changes, newsletter copy, and fill out various forms.



---
Missionary visit August 12
ELCA missionary Pastor Elisabeth Johnson, serving in Cameroon, will be back in the U.S. for home assignment during July and August, 2018. Evangelical Lutheran Church gives prayer and financial support to Pastor Johnson. She will preach at the 9 a.m. service August 12, 2018, bringing news of the mission work being done in Cameroon. Put the date on your calendar and plan to attend.


---
Food shelf donations
Evangelical Lutheran Church is asked to provide "meals in a can" through June 30 for the Cokato food shelf. Donations of meals in a can may be placed into the plastic food shelf tub located near the church elevator. Some examples of meals in a can include spaghetti sauce, Manwish Sloppy Joe Sauce, canned tuna or chicken, canned Chow Mein. This is not a complete list...it is fine to donate other items not specifically listed. Thanks for caring. Thanks for donating.



---
Soles for Souls
Items for the in-kind offering that will be taken along to the June 29-30 W/ELCA Convention includes: white socks and lip balm for the St. Cloud veterans, shoes for "Soles for Souls", and Christian literature.

Want to contribute? Drop items into the tote that will be available in the Narthex or near the church elevator. Donate new white socks and lip balm. Donate any kind of shoes – good, bad, or ugly including (but not limited to) flip flops, tennis shoes, dress shoes or even shoes missing a mate! The shoes that are unwearable can be ground up to make other items. If you are donating good, wearable shoes it would probably make sense to fasten the pair together.
The W/ELCA Convention will be held at Bethlehem Lutheran Church in St. Cloud June 29-30, 2018. Bring your donations no later than June 25 to allow time to pack everything up.



---
Church softball league
Are you interested in playing softball over the summer? The churches of Dassel-Cokato have annually put together an amateur softball league over the summer for some non-competitive fun, and ELC is putting together a team to join this league! Games will be held on Sunday evenings beginning in June and continuing through August, and we'll hold practices during the week, although the date and time have yet to be decided. If you'd be interested in joining the ELC Softball Team, please contact Bergen Nelson (763-227-9463; youthministry@elchome.net).



---
VBS Registrations are OPEN
ELC's summer Vacation Bible School Program is now open for registration! Our theme this year is "Shipwrecked" which uses tropical and sailing activities to show how Jesus always rescues us from sin! VBS will be held from 5:30-8:00 pm on Sunday, July 29th through Tuesday, July 31st, and registration is open to all children who are in pre-school through fourth grade! Any older students are welcome to inquire about serving as a Crew Leader during VBS as well. You can register using a paper form found in the narthex, or by going to this website online: https://vbspro.events/p/events/3f38a8
VBS is always an absolute joy and a wonderful opportunity for kids to learn in lessons, games, and activities about how they are loved by God! We hope you'll join us for a fantastic week of VBS this summer!



---
International staff needs lodging
Green Lake Lutheran Ministries (Spicer, MN) is hosting nine international staff members this summer. They will be a large part of the summer ministry staff and each of them brings great gifts. As part of their time in Minnesota it is hoped that they can get some experiences in home settings and maybe see some sites around the state. While they are welcome to stay onsite at the bible camp throughout the summer, families are now being sought who are willing to host 1-3 weekends from June 8 through Aug. 12. In addition hosting a staff member (or 2 or 3) for several days over the week of the 4th of July would be helpful. Would your family like to welcome one of these people from New Zealand, Brazil, Malaysia, Spain, or South Africa? If you are interested, contact Mandy Severtson at 320-796-2181 or msevertson@gllm.org.
---
Campaign for the ELCA spring newsletter
Click on the link to read the entire spring newsletter: https://community.elca.org/emailviewonwebpage.aspx?erid=36506638&trid=b9c8f112-7d4f-4492-b72b-6027735fda25


Dear friends in Christ,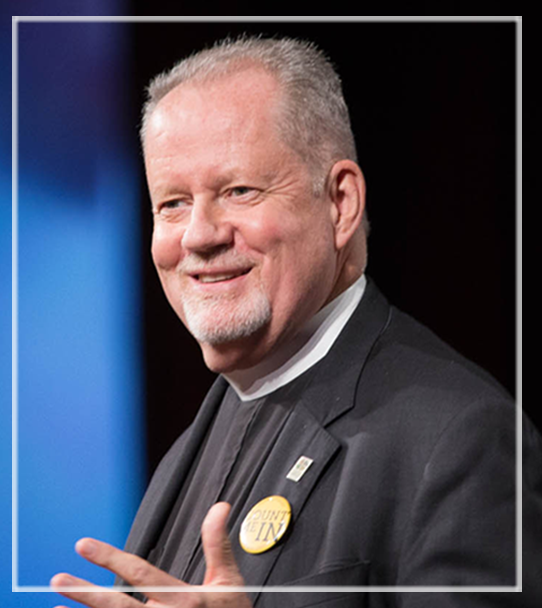 "Now to him who by the power at work within us is able to accomplish abundantly far more than all we can ask or imagine" – Ephesians 3:20.
The Lord has blessed this campaign, as have so many Lutherans, including you. It is my hope and prayer this newsletter informs, inspires and invites you to continue to engage with the campaign in meaningful ways.

We have accomplished so much together since the campaign's launch in February 2014. As of March 31, more than $146.5 million (74 percent of our goal), as well as an additional $31 million in planned gifts, has been contributed toward the priorities of the campaign. Yet, there is more work to be done. We have a goal, which – with God's help – we are striving to meet and surpass.

In this final year of the campaign, we are focused on:
Reaching our $115 million goal for ELCA World Hunger.

Investing in our future leaders through this year's annual theme of Leadership – including Fund for Leaders and Youth and Young Adults.

Continuing to accompany our neighbors from around the world through the Global Church priority.

Advancing congregational vitality, as well as enhancing ministries with those with disabilities.
Thank you for all that you do to support these priorities. Together, we can do more!

Sincerely,


Pastor Ron Glusenkamp
Director, The Campaign for the ELCA



---